SEEBLOCKS is looking for External Evaluators for the Selecting and Engaging Procedures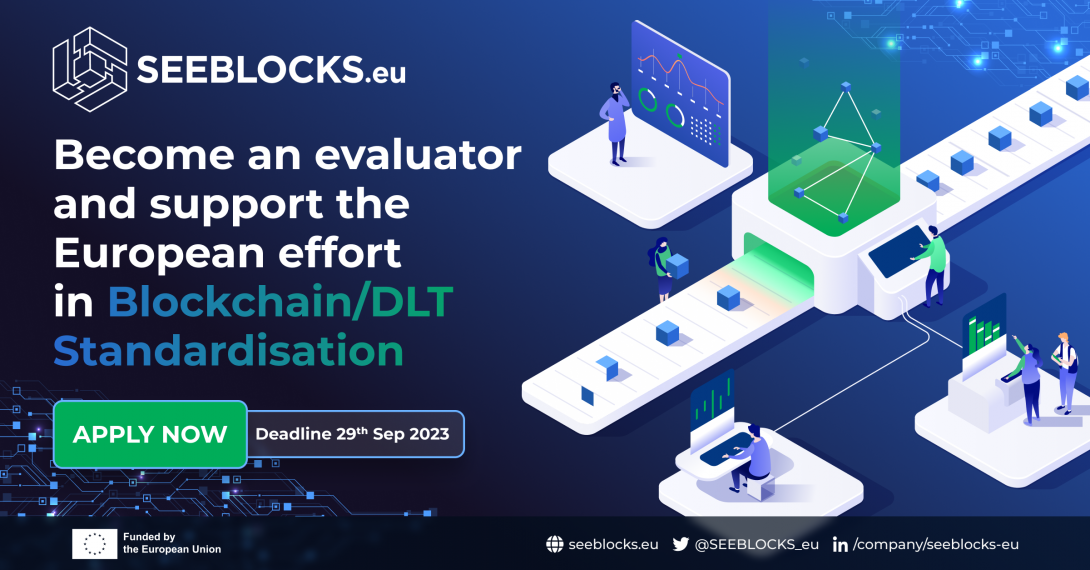 SEEBLOCKS.eu is recruiting experts to evaluate the candidates from the Selecting and Engaging Procedures (SEPs).
Via this process, the SEEBLOCKS.eu External Pool of Evaluators (EPE) will gather a set of 10+ recognised experts in the Blockchain/DLT area, including emerging sub-topics (e.g. identity management, Data provenance, governance, token & asset creation & exchange, process optimization, automation, cybersecurity, applied game theory, amongst others).
Our 10+members will be instrumental to ensuring an impartial, transparent and consistent review process of applications to the SEPs and will be thoroughly selected by the Consortium's partners from the Call for Evaluators open until next 29th of September 2023.
The selected evaluators will be remunerated with a reimbursement rate for effort set at €450/day to be paid on the basis of the number of proposals evaluated, with the time to be spent on each evaluation set at 30 mins per proposal.
---